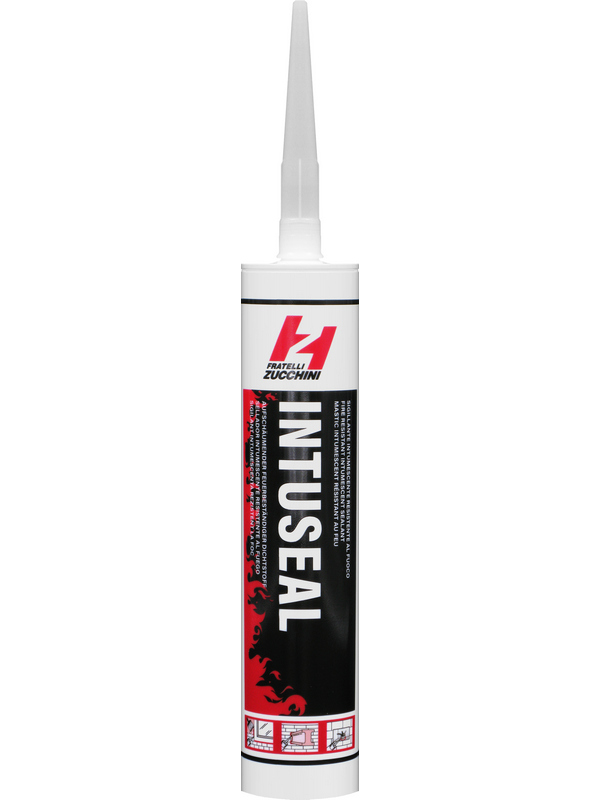 PRODUCT DESCRIPTION
Intumescent fire-stop sealant Intumescent fire retardant sealant in water dispersion, to be used internally. After application it turns into an elastoplastic, overpaintable product with excellent adhesion to many building materials. Is swells in the event of a fire creating a smoke and fire tight seal. Classified REI 180 (D.M. 30.11.83) after testing made by Istituto Giordano accordin to the Circular no. 91 (14.09.1961) of the Minister of Interior.
Applications: Intuseal is suitable for sealing joints between windows, fire resistant doors and walls, for joints between panels and partitions, for service penetrations through walls, pipes and cables ventilation ducts. Intuseal is solventless and halogen free. Easy application, the fresh product can be cleaned with water. Low shrinkage.
Colours: Light grey.
More information on the features and use see Technical Data Sheet.