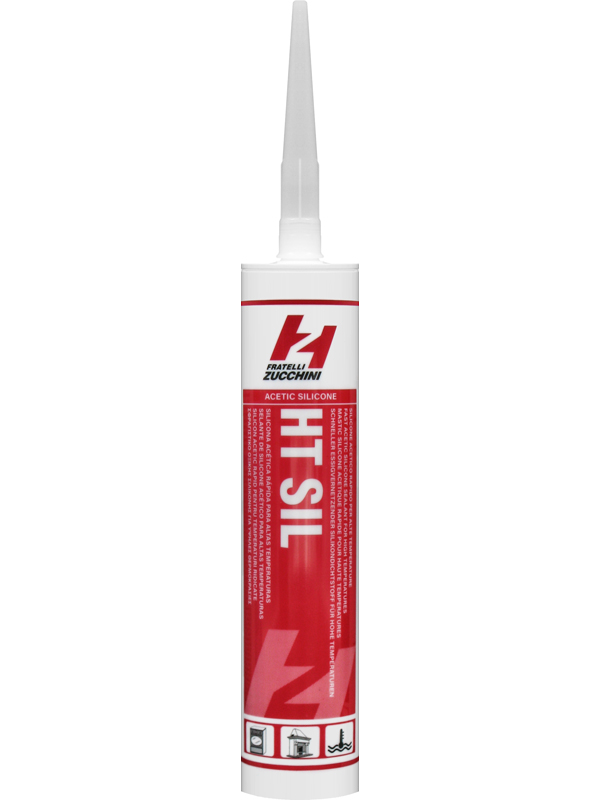 PRODUCT DESCRIPTION
ACETOXY SILICONE FOR HIGH TEMPERATURES
High heat resistance.
Specific for assembling and sealing components operating at a continuous temperature of 260°C with peaking of 315°C.
For sealing flues, ovens, boilers, drying rooms, for joints of pipes, for flanges of heating systems, for heat exchangers.
Colours: Red and Black.
More information on the features and use see Technical Data Sheet.