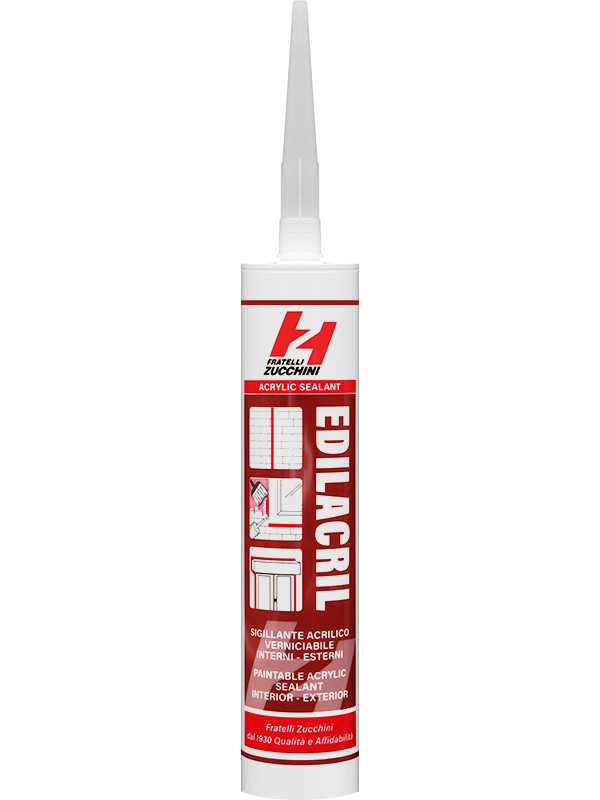 PRODUCT DESCRIPTION
ACRYLIC OVER PAINTABLE SEALANT
Acrylic sealant Water based acrylic sealant for professional uses and household repairing. Low shrinking, easy application and tooling. Overpaintable. Good elasticity and sunlight resistance.
Applications: For sealing plasterboard, concrete and wood, indoor walls. For sealing joints between masonry works and wood frames, rolling blind boxes. For flanged joints in air conveyors at low pressure. For filling holes and cracks in walls.
Colours: White - Grey - Brown – Pink.
More information on the features and use see Technical Data Sheet.